Carrboro, NC: CommunityWorx is excited to welcome Vic Suter (they/them) and Bryce Bowden (he/his) to their leadership team.
Vic Suter will serve as the Program Coordinator for YouthWorx on Main, and Bryce Bowden will serve as the Program Coordinator for Project Impact. Both YouthWorx on Main and Project Impact are programs sponsored by CommunityWorx. These positions will provide support in the continued development of the organization's community impact and outreach.
YouthWorx, on Main, a youth-serving co-working hub powered by CommunityWorx, builds capacity for Triangle organizations through collaboration and partnership, addressing opportunity gaps for youth and families. As Program Coordinator, Vic Suter will focus on the growth of the six organizations housed there and advancing their social justice work in the community. Additionally, they will aid with fundraising, resource development, network building, and overall management of YouthWorx on Main's communities of practice.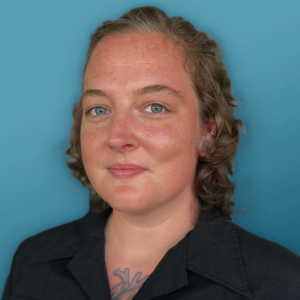 Vic Suter contributes a well-rounded perspective as an advocate for the LGBTQ+ community and incarcerated people. Most notably, they served as a volunteer art instructor at the Avery-Mitchell Correctional Institution that combined their passion for both equity and art. They are also a passionate parent of a child in the Chapel Hill-Carrboro City school district.
"I am honored to be part of a team that both encourages and challenges me. I am fortunate to have a position in which my knowledge and life experiences are put to work for the benefit of the local community's youth and families. Above all, I am  optimistic about the critical and creative ways that CommunityWorx breathes life into its mission." Vic Suter.
Project Impact was first launched in 2015 as an extension of CommunityWorx's outreach into the school system. Chapel Hill-Carrboro City schools were able to submit innovative project ideas for their students and be entered into a competitive process to receive funding from CommunityWorx. Thus far, $53,583 has been granted to 21 projects within the school district. Project Impact now includes an in-kind gift certificate program, creating opportunities for partnering organizations to access resources for the community members they serve.
Bryce Bowden comes to CommunityWorx with seven years of experience in the Chapel Hill-Carrboro City school district. He will aid in the reimplementation and management of Project Impact and will partner with the area's school social workers to continue providing access to resources, helping to close opportunity gaps for youth and families. He will play a key role in fostering current relationships as well as building new relationships, generating resources to further the work of Project Impact.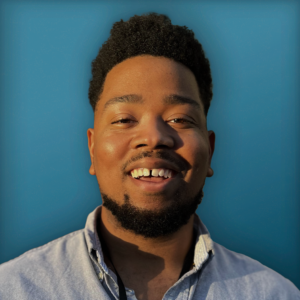 As an experienced artist, Bryce Bowden brings an enthusiasm for the arts in conjunction with service. He is no stranger to supporting projects that both enrich and educate students, exemplified in his leadership in numerous summer camps and summer school programs. He is excited to continue to cultivate a positive connection between CommunityWorx, their partners, and local youth and families.
"I'm incredibly excited to be joining the CommunityWorx team as the Project Impact Program Coordinator. I've been a patron and supporter of all the work they've done within the community for years so definitely eager to become a part of that movement. Not only having a larger impact for our Chapel Hill-Carrboro students and their  families, but our community as a whole." Bryce Bowden.
###
About CommunityWorx | CommunityWorx (formerly PTA Thrift Shop) is a nonprofit 501 C (3) organization founded in 1952. Our mission is to enrich lives by building collaborative partnerships and transforming charitable donations into educational and community investments. Our programs include a thrift shop operation, located in Carrboro, and a collaborative co-working space for youth-serving nonprofit organizations. Our core values are grounded in equity, community, compassion, and innovation. Learn more at communityworxnc.org. 
CommunityWorx                                YouthWorx on Main
125 West Main Street                         117 West Main Street
Carrboro, NC 27510                           Carrboro, NC 27510