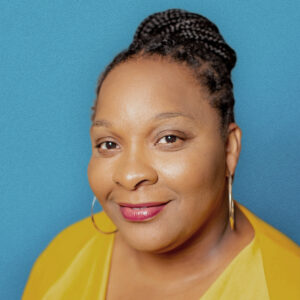 Carrboro, NC: CommunityWorx is excited to welcome Eboni Garvin to its executive team as Chief of Staff.
As Chief of Staff, Eboni will support CommunityWorx's growth and advancing its anti-racist work as well as supporting the continued work of YouthWorx on Main, a collaborative co-working space focused on accelerating youth-serving nonprofits.
Eboni brings several years of nonprofit experience to CommunityWorx, most recently in her role as Business Manager and Interim Chief Operating Officer at Durham's Children Initiative in Durham, NC. She also exhibits her passion for the nonprofit sector as a volunteer with several local organizations.
"My passion for giving back is personified through working to support those that provide public service. I do what I do to make our communities better and am committed to creating respectful and enabling environments to ensure services are reaching those who need them." Eboni Garvin.
"As we celebrate our 70th year, we are thrilled to welcome Eboni to our CommunityWorx family and look forward to the good work our team will do together." Said Barbara Jessie-Black, President & CEO of CommunityWorx.