Our Locations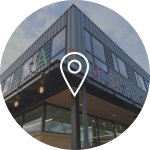 CARRBORO THRIFT SHOP
125 West Main St.
Carrboro, NC 27510
RETAIL STORE
(919) 967-1272
Monday – Saturday 10 AM – 6 PM
Sunday: 12 PM – 6 PM
DONATION CENTER*
(919) 960-7413
The Donation Center is located in the rear of the building
Monday: 10 AM – 4 PM
Tuesday: 10 AM – 4 PM
Wednesday: Closed
Thursday: 10 AM – 4 PM
Friday: 10 AM – 4 PM
Saturday: 10 AM – 4 PM
Sunday: 12 PM – 4 PM
*The donation center is subject to close due to inclement weather. Please call with inquiries.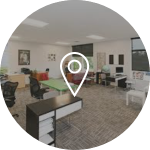 YOUTHWORX ON MAIN
117 West Main St.
Carrboro, NC 27510
COLLABORATIVE WORKSPACE FOR YOUTH-SERVING NONPROFITS
Employment Opportunities
If you're looking to change the world, we're looking for employees with big ideas, bright minds and an eagerness to grow professionally and personally.
Our Approach
Your dollars and goods are transforming our community one donation at a time. Here's how it works – we use our three local organizations as vehicles to turn your donations into community and educational investments.
Collaboration Makes CommunityWorx
Complex social problems require a collaborative community response. Learn about how our partners are working to expand opportunities and address social change.
Subscribe to Our Newsletter
Join our family and stay up-to-date on organizational updates, impact stories, community happenings, events and more.
*We don't share your personal data with anyone. Check out our Privacy Policy for more information.